Commercial Christmas Trees St Albans
Real Commercial Christmas Trees
Are you looking for a Commercial Christmas Tree in St Albans? The real Christmas Tree farm has you covered. Why not pop down to our farm and walk around the huge selection of trees. Our commercial Christmas trees can be up to 60ft tall which will create a breathtaking display wherever they are placed. 
We offer two types of Christmas Tree species at our farm, they can come in a variety of sizes so you are guaranteed to find the perfect tree for you. Our selection contains the Norway Spruce and Normann Fir. We have a team of specialists working on the farm who will be happy to help you find the perfect tree to suit your specifications, style and location.
With our experience and expertise in creating phenomenal Christmas displays and a wide range of accessories available on our farm, we can assist you with every step of the way including installation.
When you choose a tree from G.I Rogers & Son, you can be assured of the best quality right through the season. Every tree is grown with us, pruned yearly and then hand selected for health, shape and fullness.
Wholesale Christmas Trees
If you don't have space for a large commercial Christmas tree at your event we also offer a wholesale service. We operate from our base in Berkhamsted where customers can choose their own trees.
We strive to supply the perfect trees for everyone. Simply let our experts know a little about your business and they'll hop to it- selecting, cutting, expertly wrapping and preparing and dropping them off right at the point of your displays.
So if you're looking for the perfect commercial Christmas tree in St Albans, get in contact with our team today to find out how we can help you create an amazing display.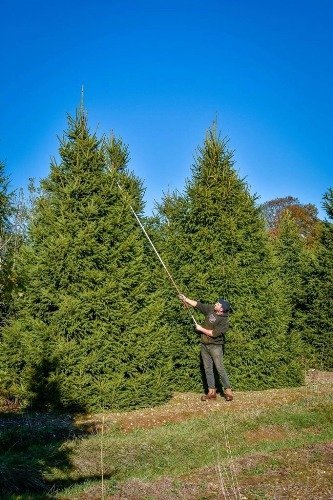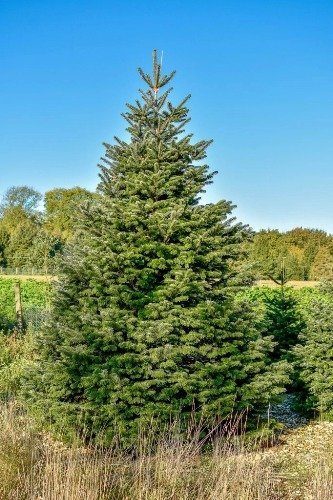 Christmas Tree Delivery Service
Do you need your Christmas Tree delivered to you? That's where we come in.
After you have chosen the tree that you want for this Christmas season we will pack and deliver it to you in immaculate condition.
We cover the following areas all within a 15 mile radius:
Berkhamsted
Tring
Hemel Hempstead
Aylesbury
Harpendon
St Albans
Dunstable
Excited about shopping for a Christmas tree in Berkhamsted, Luton, Leighton Buzzard and more? Get in touch with us on
Goose Hill Farm, Ringshal, Berkhamsted, Hertfordshire, HP4 1ND